February 2018
| Mon | Tue | Wed | Thu | Fri | Sat | Sun |
| --- | --- | --- | --- | --- | --- | --- |
| | | | 1 | 2 | 3 | 4 |
| 5 | 6 | 7 | 8 | 9 | 10 | 11 |
| 12 | 13 | 14 | 15 | 16 | 17 | 18 |
| 19 | 20 | 21 | 22 | 23 | 24 | 25 |
| 26 | 27 | 28 | | | | |
Calendar
Top posting users this week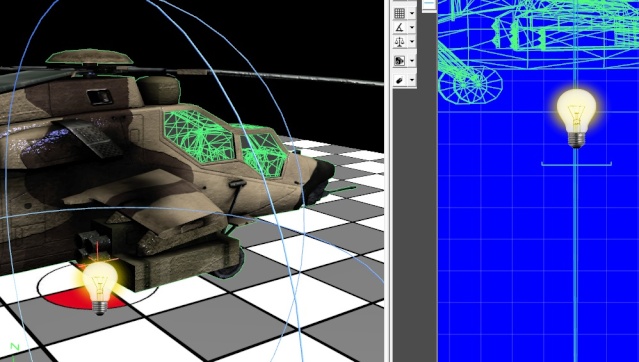 - bugfix of four properties of LightActor.
- Added effects: HDR, Motion Bloor, Glow.
- fixed baseic localization load.
- released saving of size and position of windows of editors, docking and authoscrolling.
- bugfixes of 5 preferences of light.
- authofind after selecting res.type in find criteries of res. browser.
- added lib AI path finding (now not integrated with ed)
- fixed button "save all"
- fixed injecting of difficult assets in map scene.
- fix of imodel saves on map in z coordinate.
- bugfix: toolbar for monitors wits small wemensions.
- added ed. cfg. event based optimization.
- implemention toolbar bootons of 90 degree rotation.
- added drag and drop from res. browser to viewport.
- added cross-gizmo to model ed.
- released main windows docking
- added ed preference for calibration in game meters space
- added cameraactor preview by "C" key with statistics.
- added res. names in savee dialogs and titles of editors.
- fixed silent saves.
- optimization.
- light and sound ico go as bilboard.
- added realtime mode.
- bugfix of load Zdirection of CameraActor.
- bugfix inject inheriting.
- bugfix of actor position when adding new ones on scene throught viewport or dragging.
- added 6 texture preferences in game props cathegory.
- fixsed deletion of selected nodes (multipy selection).
- bugfix: ed camps pos after loading scene.
- deffault ambient sound flownode value is 0.6. Old is 1.0
- F12 rty is ingame debug camera mode.
- added lightshadingtype preference in world property.
- sound pause after laving mouse game window.
- solved error when render window = 0.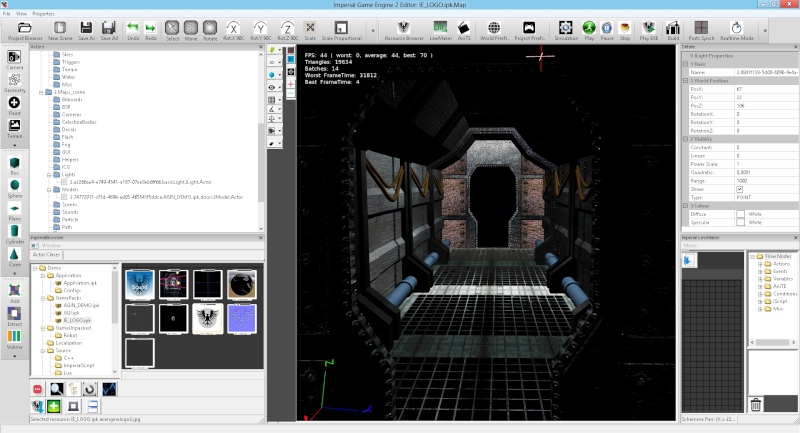 Download (link avalable after registration)
[url=https://drive.google.com/file/d/0B-mxhq5kj4rwYWRGZ0pxWmlRblU/view?usp=sharingTorrent[/url] (link avalable after registration)
Admin




Сообщения

: 1030


Experiance Points

: 2392


Reputation

: 2


Дата регистрации

: 2009-08-30



Similar topics
---
Permissions in this forum:
You
cannot
reply to topics in this forum